History: That typical rural world which has been handed down for generations. Always breeders according to nature.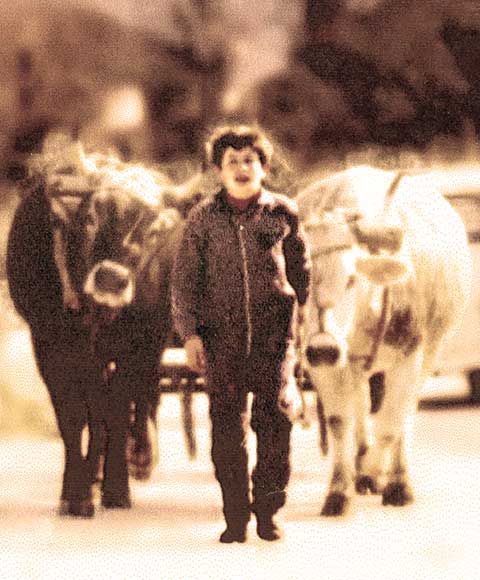 No memory, no future.

For a long time Fattoria Fontetto knows that rural culture' s preservation means, above all, defending values, tradition and good practice, with a view to an environmentally-friendly and a sustainable farming which might guarantee value and dignity to the food on our tables.

A collective heritage which is not to disperse, passed down through generations, when the concept of "farm-to-table" ("chilometro zero" in italian) was not a fad but a need. A philosophy of life, valuable as a foregone conclusion. When corn was reaped bare-hands and wooden and iron ploughs were used to dig over ground thanks to hardy, strong cows.

The Chiari family has its roots in such memory, so much so that their estates are even used as references in an ancient map of 1784, realized by the Legation of Urbino to take a census of all the water mills in the Valley.


The Chiari brothers began their activity in the late '70s, when they inherited a dozen cattle from their father. Afterwards, the willpower, the passion and the audacity were the elements that determined the birth of Fattoria Fontetto. The company has been able to stand out over time thanks to the continuous evolution and the interventions carried out to improve productivity and at the same time guarantee animal welfare and environmental sustainability.

In July 2012, the company that already had an important kennel inaugurated a modern structure of over 6000 m2. Inside, a state-of-the-art abattoir, the cutting and packaging laboratory and the headquarters of the administrative, commercial and financial offices were built.